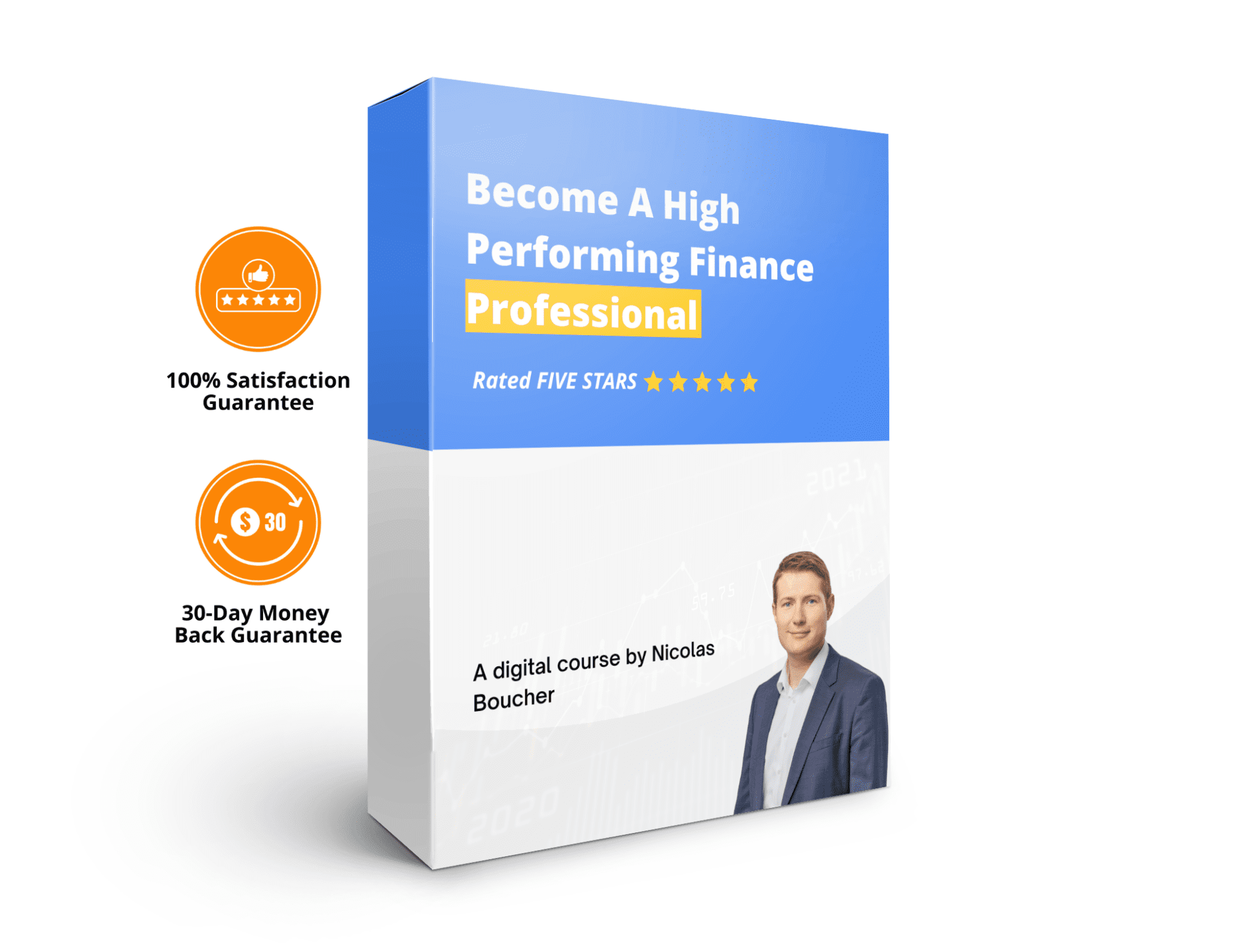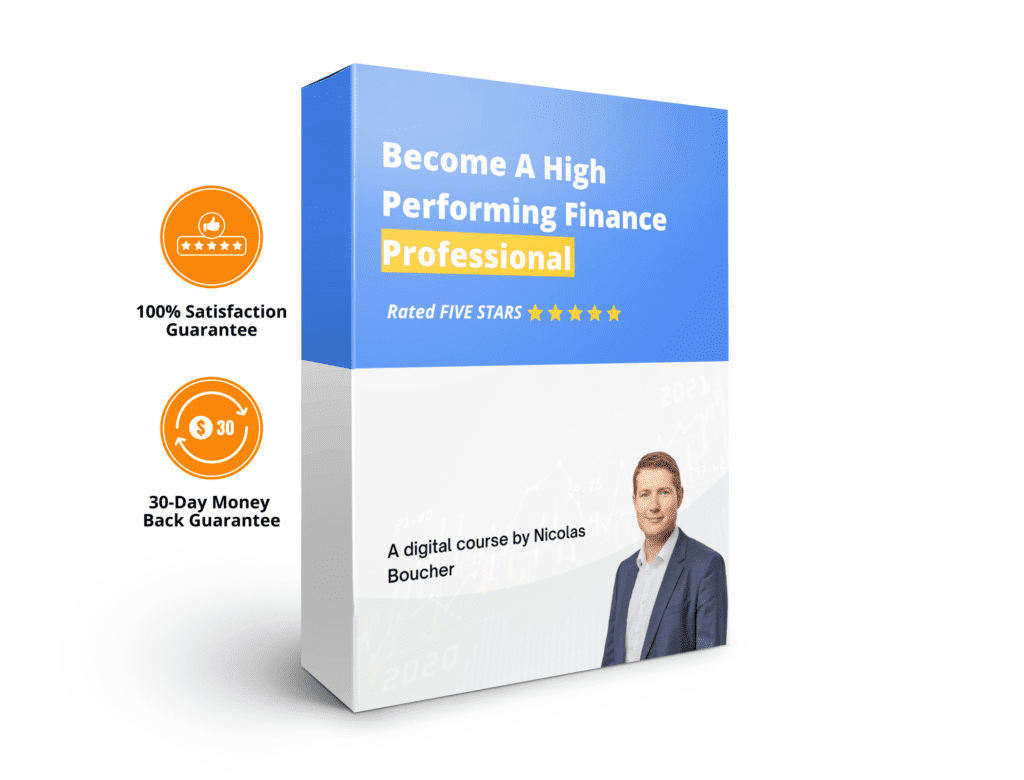 Advance your
FP&A Career


To the

next level 🚀
You want to move to FP&A?

FP&A analysts can expect to earn 30% more than accountants.

Moving to FP&A will also accelerate your path to higher management positions.


New: we offer Purchase Power Parity
Click the button below to check your discount based on your location.
"Nicolas is one of the best trainer/mentor... People who want to transition to any kind of Finance related profile, then taking this course is a no brainer!"
This FP&A Course Has Helped more than 300 Students Boost Their Financial Career...
Price indication Before Purchased Power Parity


Select your option and click the button "Get Instant Access Now" to check your dedicated discount.
Click "Get Instant Access Now" to check your Purchased Power Parity Discount
Follow these simple steps to become a finance professional. Boost your career. And remove the roadblocks that's keeping your career stagnant.
Step 1 📘
Get the course. It'll take less than 10 seconds to get access and start your journey to becoming a high performing finance professional.
Step 2 📖
Start learning our 5 modules designed for finance professionals with the 78 on-demand videos.
Step 3 🧑🏽‍💻
Instantly apply the knowledge you gain from the course to boost your finance career to the next level.
I've spent 200+ hours working on this course & providing you with the best resources, so you don't have to. If you feel stagnant in your career or you want to become irreplaceable in any recession, this course is made for you.
Feel stagnant in your career? Want to become irreplaceable? Want a big promotion?
A quick video of me explaining the course
Everything You Need To Become A Finance Professional
As soon as get the course, you'll have instant access to these 5 information-packed modules...
With over 30+ videos on just this first module, I'll make sure you can INSTANTLY apply this knowledge to your work...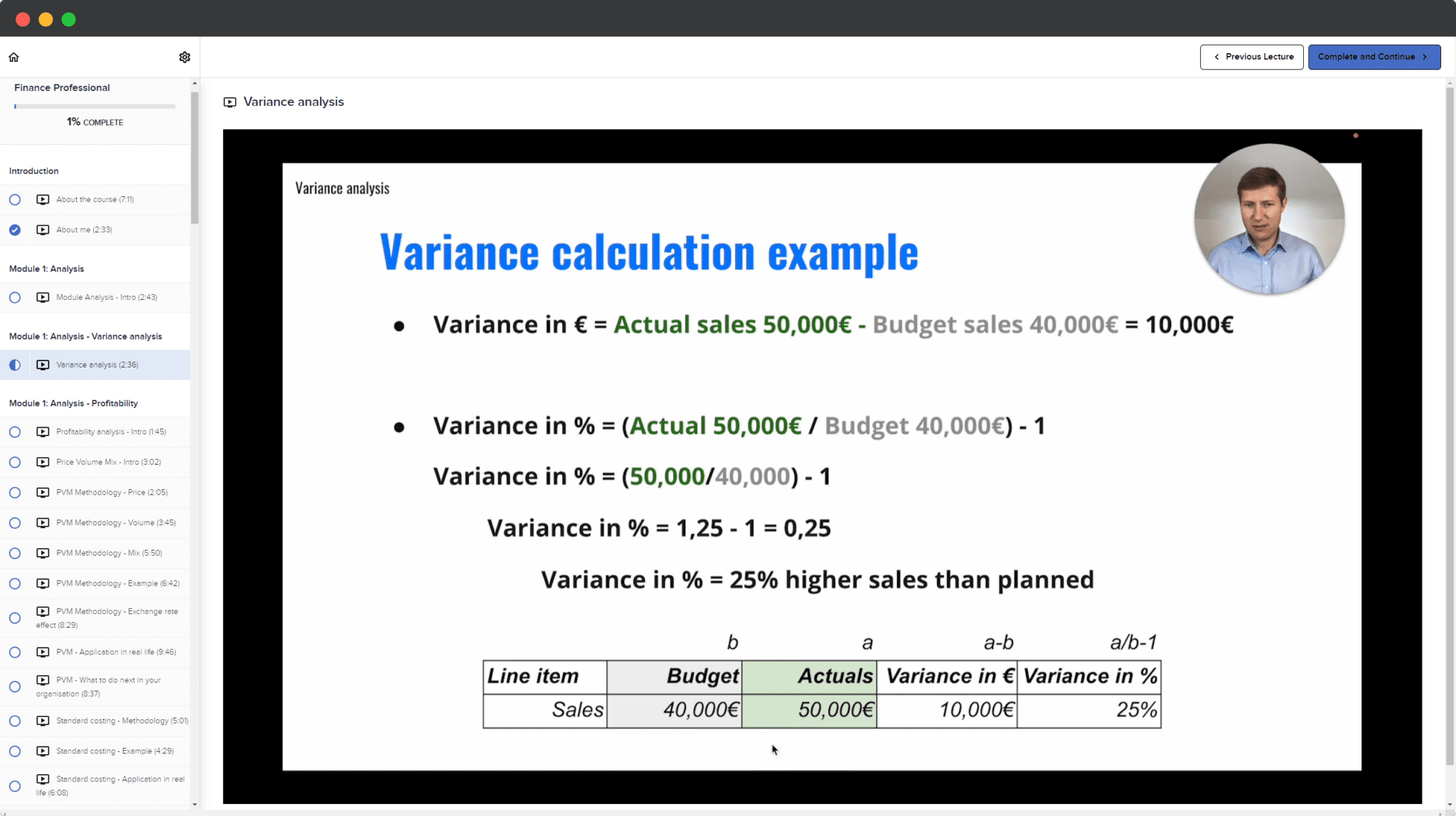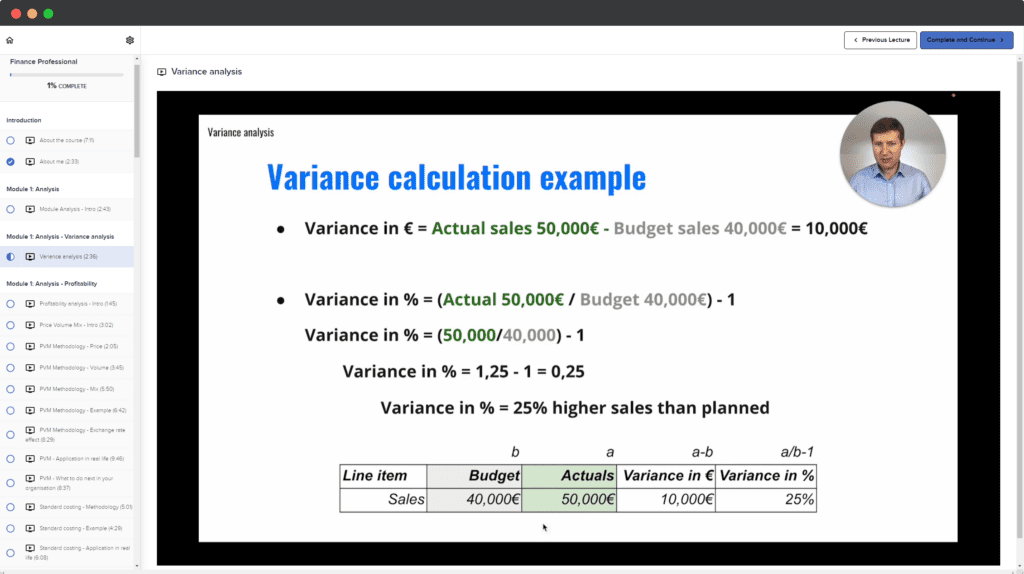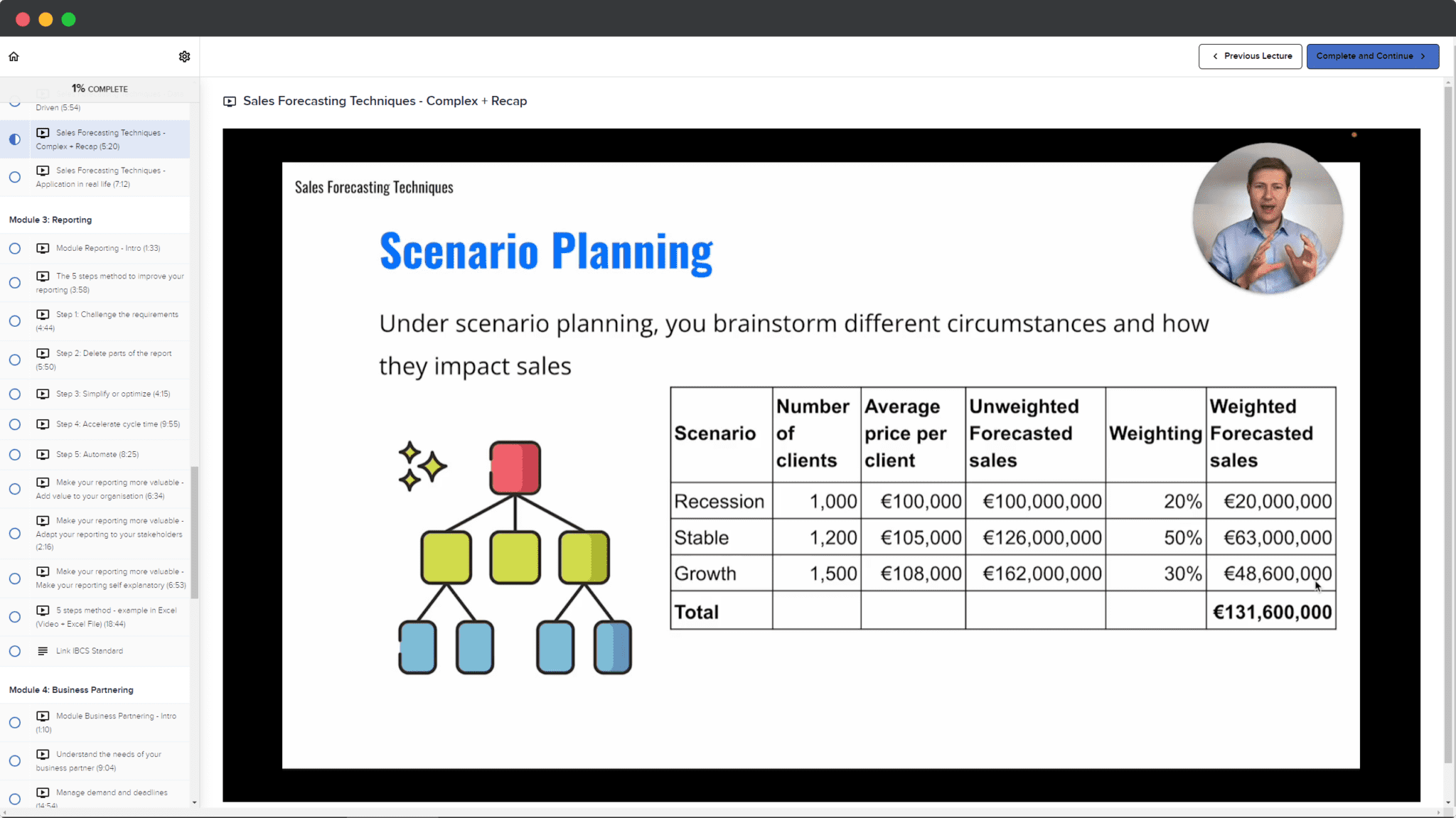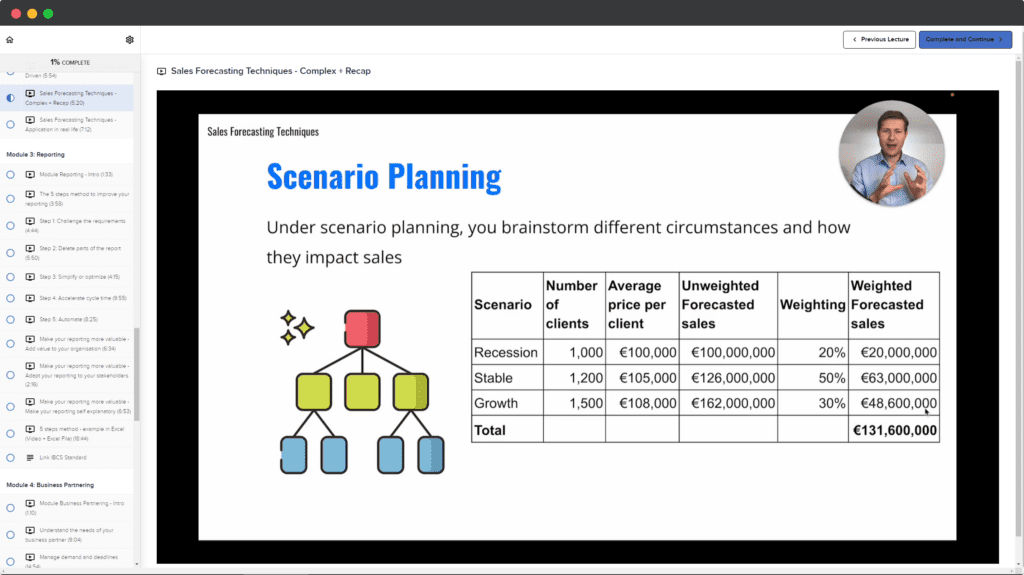 How to perform quick analysis
Yes, I also include real-life applications so that you can apply the knowledge ASAP...
How to make your reporting faster
With this module, you'll learn the top five tips on how to make your reporting more efficient & faster + get a FREE Excel template to help you implement what you learn...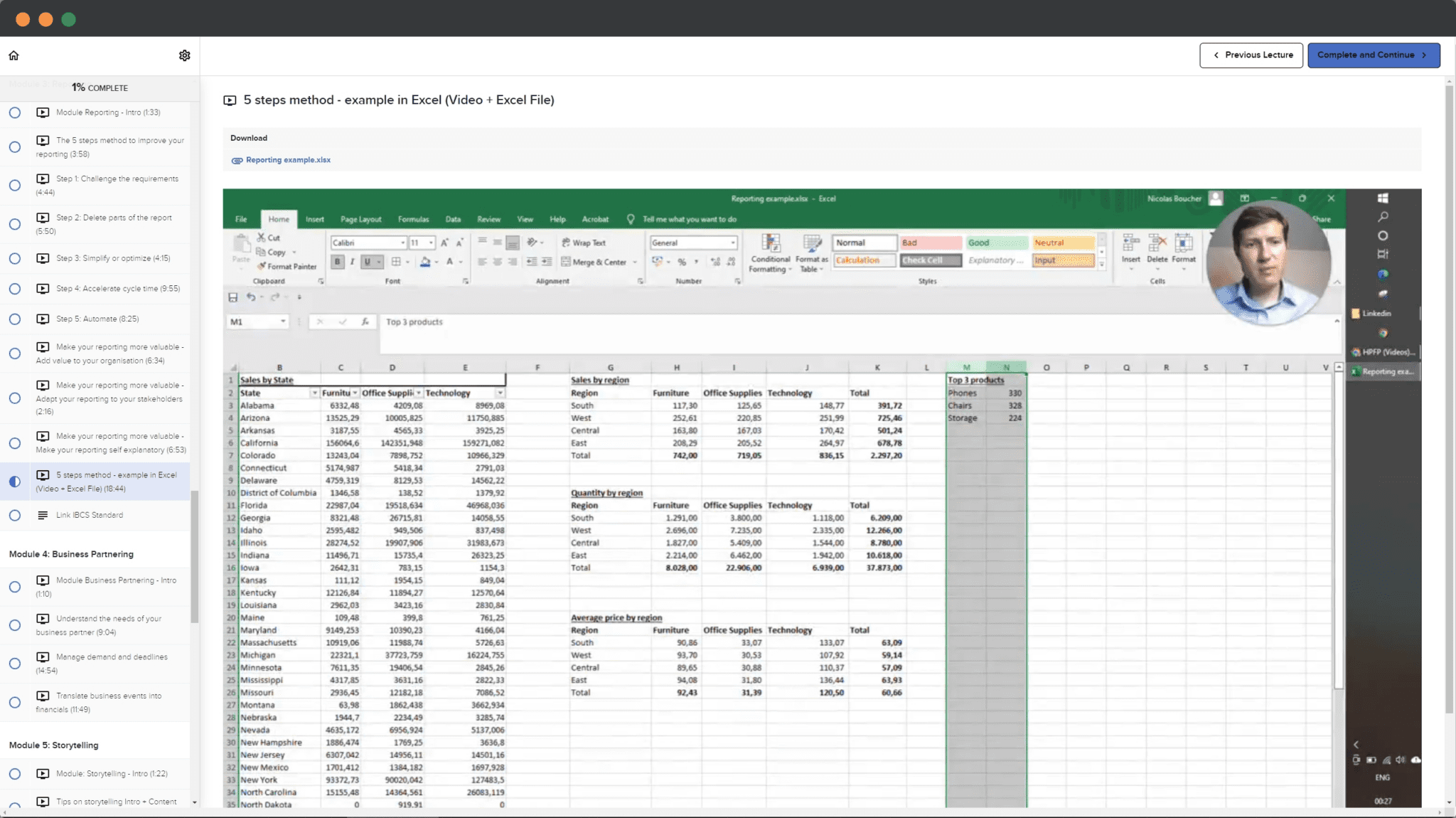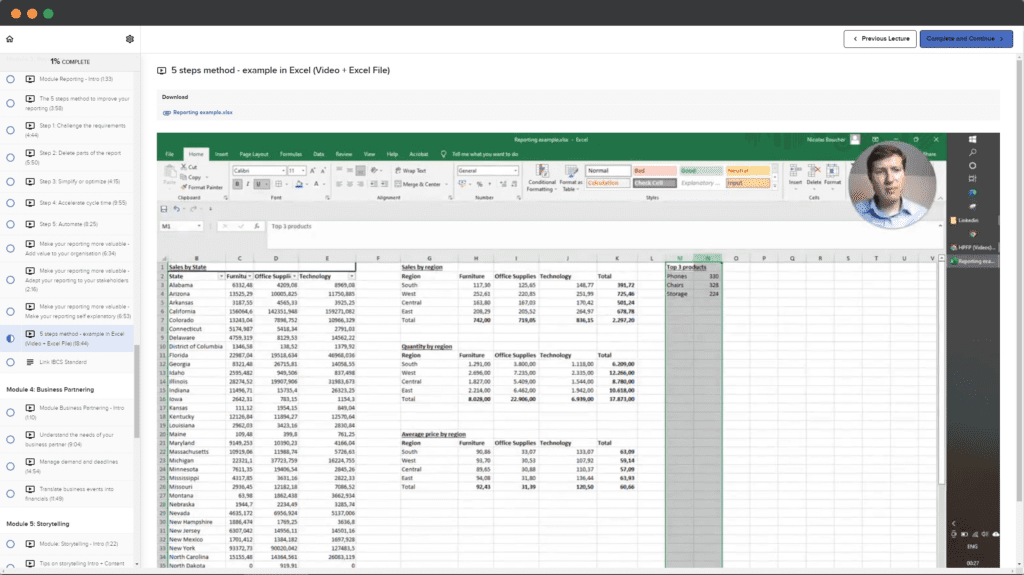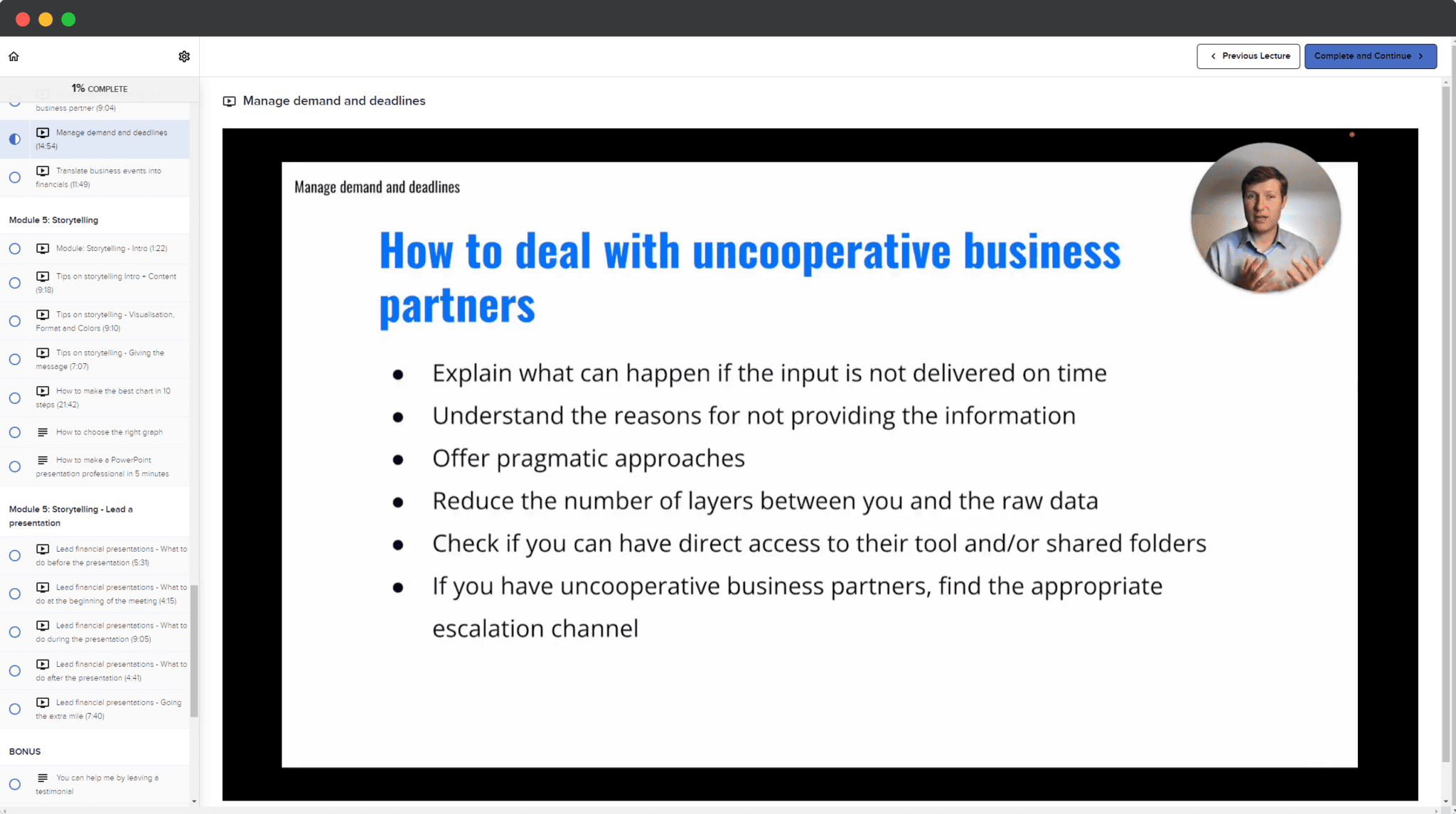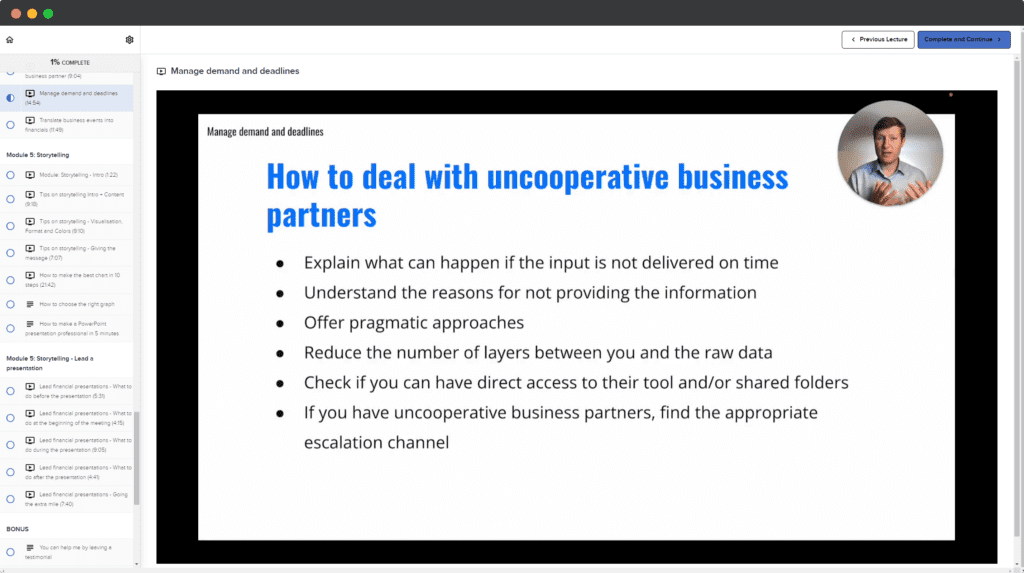 How to be a better business partner
You will immediately be seen as more valuable to your team as a better business partner...
How to make Excel and PowerPoint work for you
A well-made presentation will set you apart from the competition...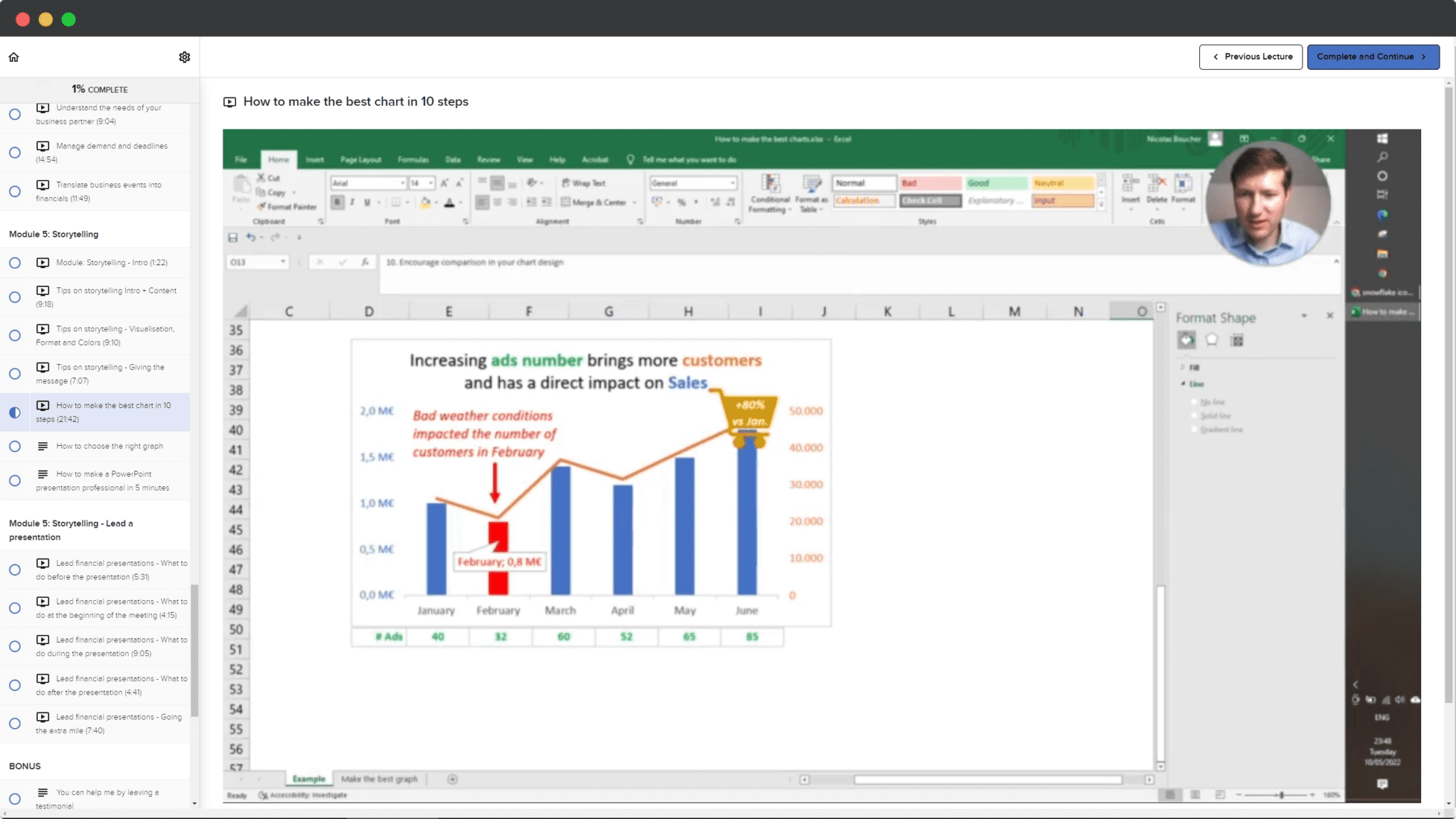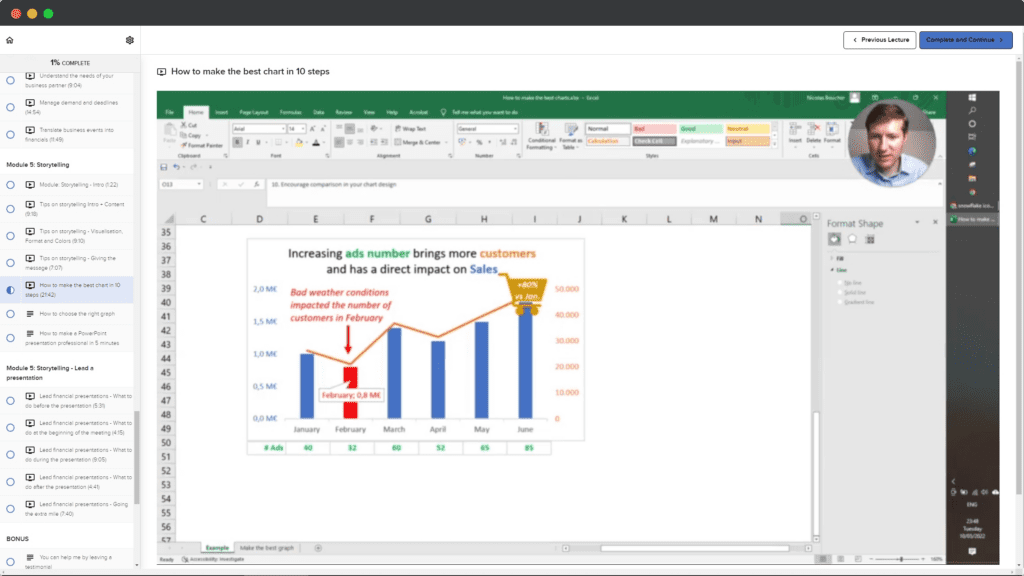 Why 100s Of Finance Professionals Love The Course
100s of finance professionals are already taking the course and getting results, when will you?
"The course was very well paced, with short segmented videos, which enabled easy learning"
"I've been going through the course and so far it's been amazing. Each and everything you've explained nicely."
"Nicolas, I've had a look at the content and it's very impressive, well done!"
"Nicolas's course is tailor-made for professionals wanting to take the next step in their careers. His 1-on-1 consultation was also a great addition to the course. Nicolas was a good listener and gave very specific ideas about some of the roadblocks I faced."
"The course is well structured, it covers most of the relevant topics. For deeper questions, there are lots of useful links provided."
"I am very happy with the course. I used the PVM templates provided with my company's information and they are coming out very well. I have gone into the other modules and they are great as well."

5/5 onExcellent rating on

Any Questions? I've Got You Covered

5/5 onExcellent rating on

30 Day No Questions Asked Money Back Guarantee
I'm that confident that you'll find this course useful, and I don't make you beg or invoke any silly rules or conditions - if you're not satisfied within your first 30 days then I'll refund you without any fuss.

5/5 onExcellent rating on

Join 100s Of Finance Professionals SKYROCKETING 🚀 Their Finance Careers
Get INSTANT access to the course that will transform your journey in finance. Remove roadblocks in your career and take take it to the next level.
"Absolutely insane value. 1000x worth it for any current or aspiring finance professional. Take advantage."
*This course is made on my own capacity and is independent from my employer.